Common Management Admission Test (CMAT): Your Gateway to Management Programmes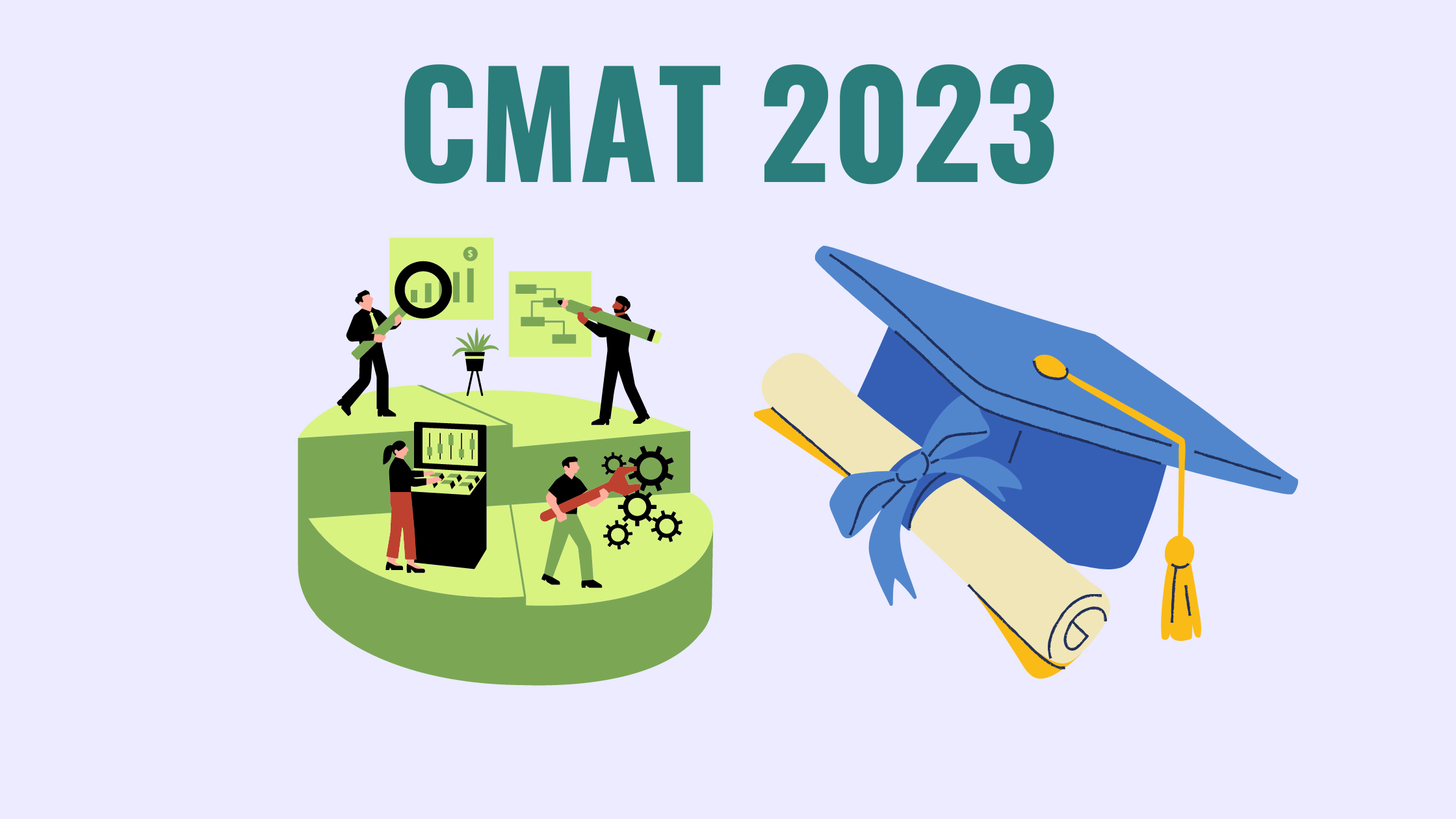 Common Management Admission Test (CMAT) is a national-level entrance examination conducted by the National Testing Agency (NTA). Previously, it was conducted by the All India Council for Technical Education (AICTE) on behalf of the Ministry of Education, Government of India. CMAT serves as a gateway for admission into various management programs offered by AICTE-approved institutions, university departments, constituent colleges, and affiliated colleges across India.
CMAT is a computer-based online test that spans three hours. It assesses candidates' abilities in segments such as Quantitative Technique, Logical Reasoning, Language Comprehension, and General Awareness. The exam evaluates candidates' aptitude and skills necessary for pursuing management education.
Acceptance by Institutions: CMAT scores are accepted by all AICTE-approved institutions, university departments, constituent colleges, and affiliated colleges across India. More than 1,000 institutes consider CMAT scores for admission.

Exam Structure: CMAT is a three-hour computer-based online test conducted in a single session. It consists of objective-type questions spread across five sections, with each section carrying equal weightage.

Exam Pattern: CMAT comprises sections such as Quantitative Techniques & Data Interpretation, Logical Reasoning, Language Comprehension, General Awareness, and Innovation & Entrepreneurship. Each question carries four marks, and one mark is deducted for each incorrect answer.

Eligibility Criteria: Any Indian citizen with a Bachelor's Degree in any discipline is eligible to appear for CMAT. Final-year students awaiting their results are also eligible, provided their results are expected before the start of the academic session.

Selection Process: After the exam, institutes shortlist candidates based on CMAT scores. The subsequent selection process may include Group Discussion (GD), Written Ability Test (WAT), and Personal Interview (PI). The final merit list is prepared based on candidates' profiles, CMAT scores, and performance in the selection rounds.
Institutes Accepting CMAT Scores:
CMAT scores are accepted by renowned institutions across India. Some of the top institutes that accept CMAT scores include JBIMS Mumbai, SIMSREE Mumbai, KJSIMSR Mumbai, IMT Ghaziabad, BIMTECH Noida, Great Lakes Chennai, GIM Goa, Welingkar Institute Mumbai, and Xavier Institute of Management and Entrepreneurship Bangalore, among others.
ROI of CMAT-Accepting Institutes:
Choosing the right institute is crucial for a fruitful MBA/PGDM program. The return on investment (ROI) of an MBA program depends on the reputation and placement records of the institute. It is advisable to evaluate the past placement statistics and future prospects of the institute before enrolling. Many CMAT-accepting institutes have achieved excellent placement records, ensuring a favorable ROI for students.
Prepare for Success with CMAT:
MAT provides a platform for MBA aspirants to pursue their dreams of higher education in management. By showcasing your aptitude and skills through CMAT, you can secure admission in prestigious institutes and embark on a successful career in the field of business and management.
For more information about CMAT, including important dates and the application process, visit the official website at cmat.nta.nic.in. Prepare diligently and make the most of this opportunity to achieve your management aspirations